Registration for Black Women Will '23 is CLOSED, as of September 8, 2023. 
Black Women Will Homecoming ' 23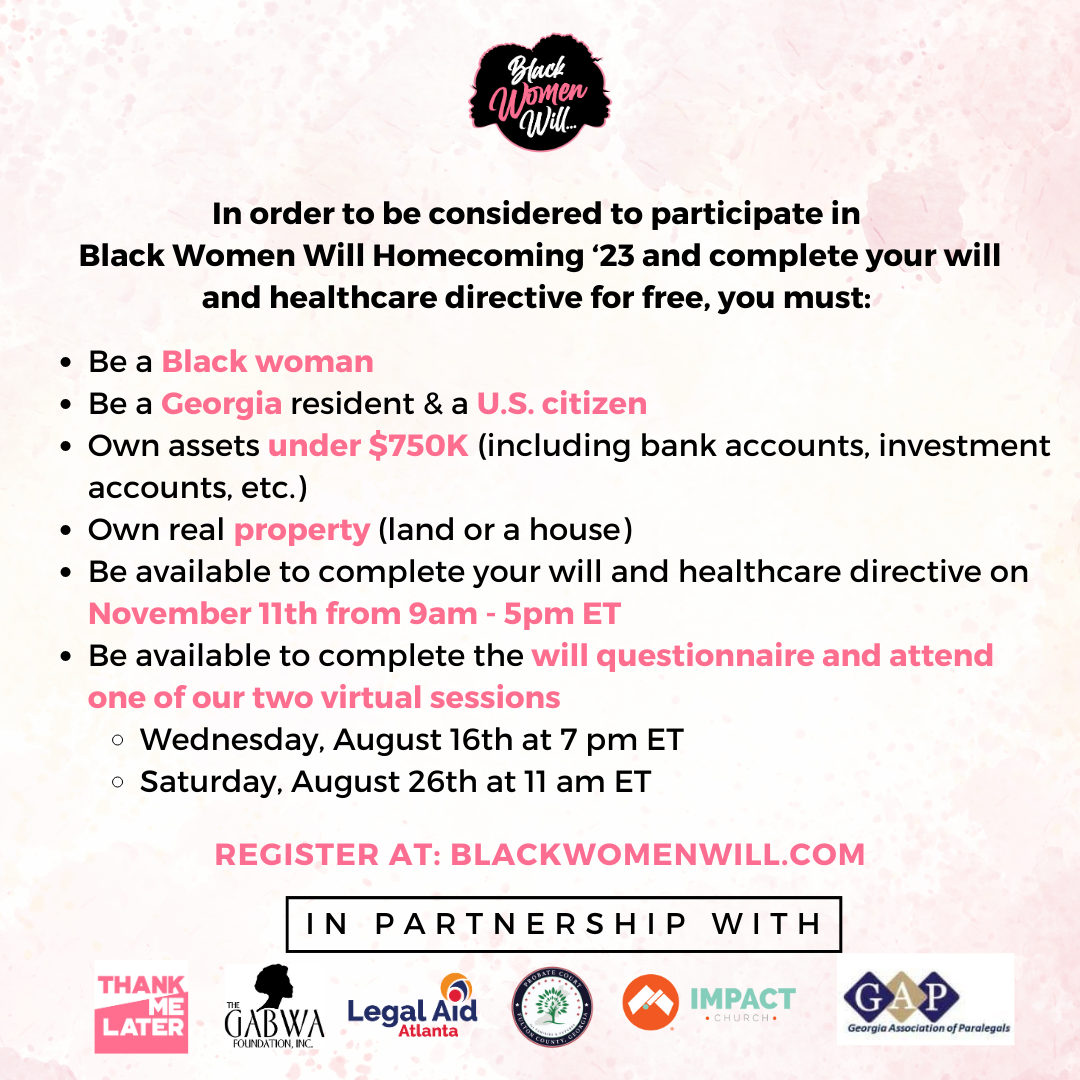 Black Women Will 23 - Event Registration
Hey there!
We are so excited for Thank Me Later's third annual Black Women Will Homecoming event, where we help Black women complete their will and healthcare directive for FREE so they can protect their legacy and transfer wealth.
The purpose of this form is to gather information to determine your eligibility to have your will prepared for free during Black Women Will '23 on Saturday, November 11th, 2023 at Impact Church in Atlanta, GA.
The information you provide on this form is privileged and confidential.
Completing this form does not guarantee that you will be selected to participate in this year's event.
At this time, FREE WILL PREPARATION IS FOR GEORGIA RESIDENTS ONLY.
Thank you for your interest in Black Women Will and for understanding the importance of completing your will!
If you have questions, feel free to contact us at hi@thankmelater.money.
Black Women Will is NOT your average will preparation event!
Check out our 2022 sizzle reel below to experience the vibe yourself!